Micronutrient forgotten or missed in critically ill patients
Santiago Herrero

Respiratory and Critical Care Medicine, University Hospital of Gijón
Keywords:
micronutrients, trace elements, omega 3 fatty acid, coenzyme Q10
Abstract
There is growing interest in the role of micronutrients (essential trace elements and vitamins) in optimizing health and in the prevention or treatment of some diseases. But we must not forget that micronutrients must also be considered in critically ill patients. There is a big difference.
Downloads
Download data is not yet available.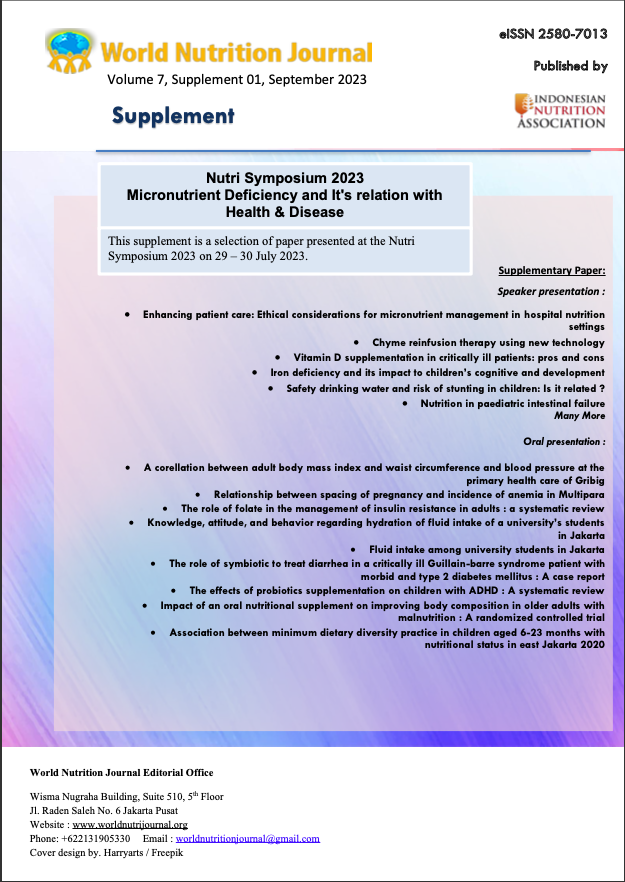 Copyright (c) 2023 Santiago Herrero
This work is licensed under a Creative Commons Attribution 4.0 International License.
World Nutrition Journal is an open acces journal and under the licence of