Lactate – from villain to guardian
Keywords:
lactate, shock, acidosis, glycolysis
Abstract
Elevated plasma lactate level is a useful warning sign in patients presenting with a variety of critical illnesses. Our understanding of hyperlactatemia, however, has improved and we can no longer associate lactate itself with any harmful effects. Lactate is a crucial intracellular buffer, and a central molecule in the interorgan exchange of carbon and redox potential. While lactate levels correlate with severity of acidaemia in shock there is little evidence to support the commonly held view that its origin is mainly secondary to anaerobic metabolism because of reduced tissue oxygen delivery.
Downloads
Download data is not yet available.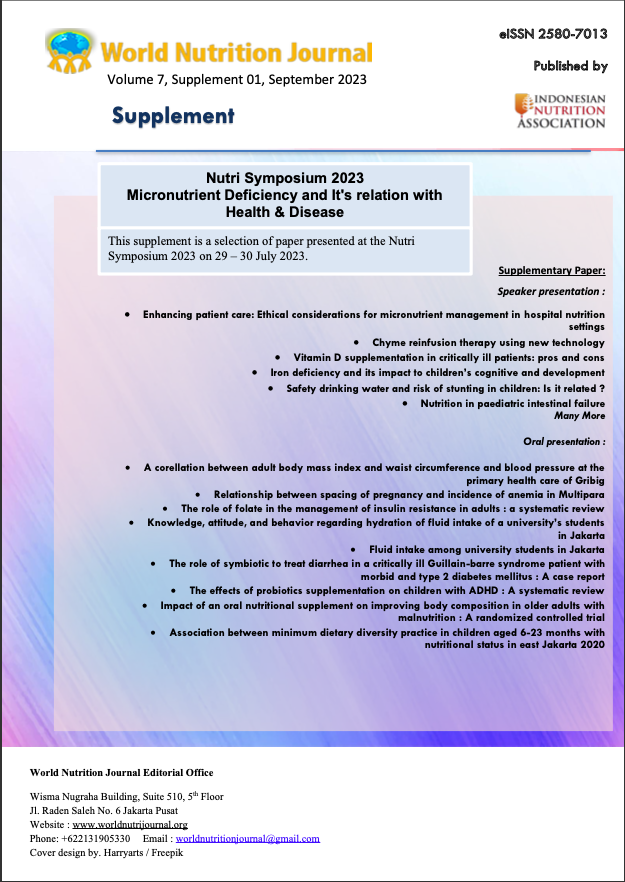 Copyright (c) 2023 Marek Nalos
This work is licensed under a Creative Commons Attribution 4.0 International License.
World Nutrition Journal is an open acces journal and under the licence of