Chyme reinfusion therapy using new technology
Gil Hardy

Ipanema Research Trust
Keywords:
chyme reinfusion, intestinal failure
Abstract
High output double enterostomies (DES) and disease-related malnutrition (DRM) are features of intestinal failure (IF) that require parenteral nutrition (PN) until surgical re-establishment of intestinal continuity. PN risks include gut and hepatobiliary dysfunction and Intestinal failure associated liver disease (IFALD), defined as hepatobiliary dysfunction with elevated liver function tests (LFT).  Chyme reinfusion therapy (CRT) is a distal feeding technique recommended for restoration of digestive function.
Downloads
Download data is not yet available.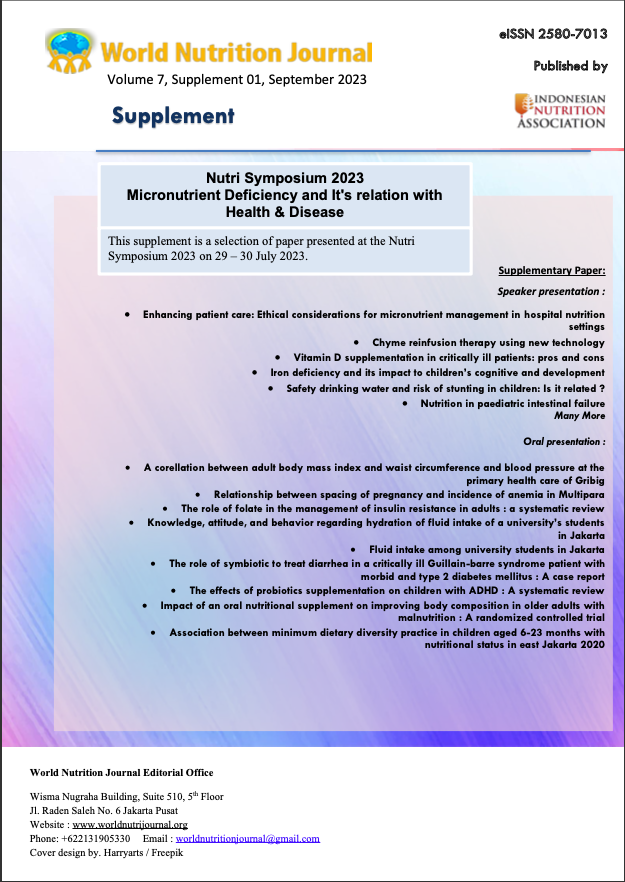 Copyright (c) 2023 Gil Hardy
This work is licensed under a Creative Commons Attribution 4.0 International License.
World Nutrition Journal is an open acces journal and under the licence of