Thiamine pharmaconutrition in sepsis: current evidence on safety and efficacy
Gil Hardy

Ipanema Research Trust

William Manzanares

Universida de la Republica
Keywords:
micronutrients, pharmaconutrition, sepsis, thiamine
Abstract
Sepsis is a life-threatening condition characterized by multiorgan dysfunction due to an exaggerated host response to infection associated with a homeostatic failure. Sepsis is also characterized by low thiamine levels, which are associated with illness severity, hyperlactatemia, and poor clinical outcomes. However, caution is needed with interpretation of thiamine blood concentration in critically ill patients.
Downloads
Download data is not yet available.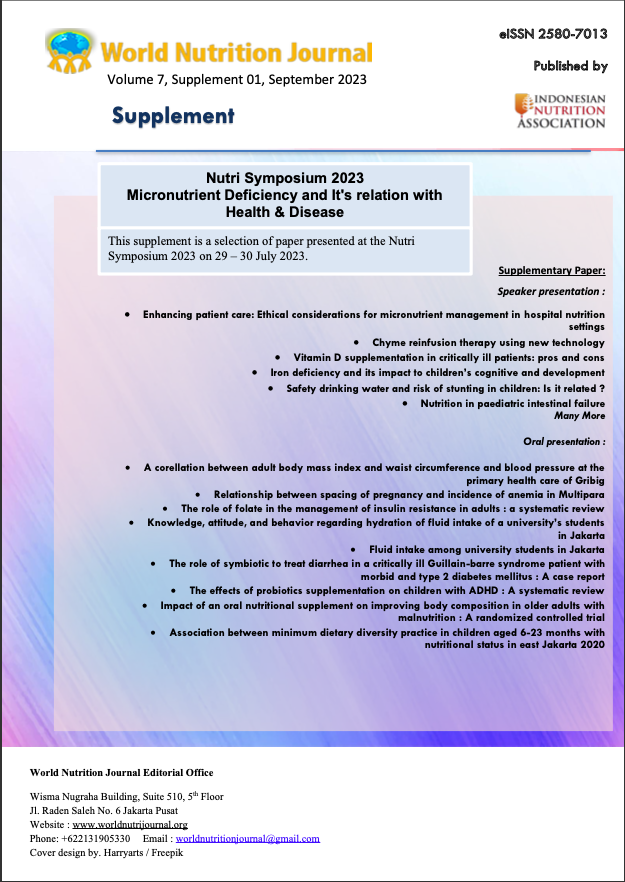 Copyright (c) 2023 Gil Hardy, William Manzanares
This work is licensed under a Creative Commons Attribution 4.0 International License.
World Nutrition Journal is an open acces journal and under the licence of